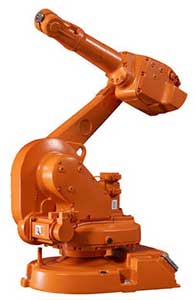 Lucid Safety Training & Consulting Ltd. is a Canadian corporation specializes in technical training and consulting for industry.  Training programmes and consulting work are designed to comply with current trends, legislation, and safety guidelines.  

David Rowthorn is the president of Lucid Training & Consulting Ltd. and has been involved with training and consulting since 1993 and specializes in proper, safe operation of industrial machinery.  Dave was a member of the CSA committee responsible for Z142-02 Code for Power Press Operation:  Health, Safety, and Guarding Requirements.

Prior to entering the training and consulting field, Dave spent 23 years in supervision and plant management in the metal stamping industry.

Dave's formal education consists of a C.I.M. (Canadian Institute of Management) and a B.A. Labour Studies (McMaster University).